About Us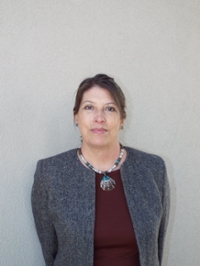 Tiffany S. Lee is Dibé Łizhiní (Blacksheep Diné) from Crystal, NM and Oglala Lakota from Pine Ridge, SD. Dr. Lee is a Professor and Chair of Native American Studies at the University of New Mexico.  She earned her doctorate in Sociology of Education from Stanford University.  Her research examines Native youth perspectives with regard to language reclamation and identity.  She also investigates socio-culturally centered educational approaches.   In 2016, she was awarded a grant from the Spencer Foundation to examine the impact of Indigenous language immersion schools on Native American student achievement.  Some of her publications include: Critical language awareness among Native youth in New Mexico in Indigenous youth and multilingualism: Language identity, ideology, and practice in dynamic cultural worlds, and "You should learn who you are through your culture": Transformative educational possibilities for Native American youth in New Mexico in Cultural transformations: Youth and pedagogies of possibility. She is the former President of the Navajo Studies Conference, Inc and a former high school social studies and language arts teacher at schools on the Navajo Nation and at Santa Fe Indian School. She is also a member of the New Mexico Indian Education Advisory Council for the NM Office of Indian Education.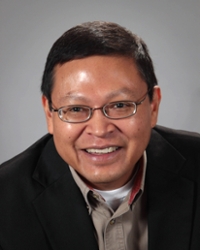 Lloyd L. Lee, Ph.D. is a citizen of the Navajo Nation.  He is Kinyaa'áanii (Towering House), born for Tłááschį́į́ (Red Bottom).  His maternal grandfather's clan is Áshįįhí (Salt) and his paternal grandfather's clan is Tábąąhá (Water's Edge). He is an Associate Professor in the Department of Native American Studies at the University of New Mexico (UNM).  He is the author of Diné Masculinities: Conceptualizations and Reflections (2013), co-authored Native Americans and the University of New Mexico (2017), and edited Diné Perspectives: Reclaiming and Revitalizing Navajo Thought (2014) and Navajo Sovereignty: Understandings and Visions of the Diné People (2017).  He has published articles in Wicazo Sa Review, The American Indian Quarterly, Indigenous Policy Journal, American Journal of Indigenous Studies, AlterNative: An International Journal of Indigenous Peoples, Decolonization: Indigeneity, Education, & Society, and The International Journal of the Sociology of Language. He is on the Commission of Indian Affairs for the city of Albuquerque, is the 2017-2019 Presidential Teaching Fellow, is on the Advance at UNM internal advisory board, and on the UNM Diversity Council.  He is the Department of Native American Studies Graduate Faculty Director.  His research focuses on American Indian identity, masculinities, leadership, philosophies, and native nation/community building.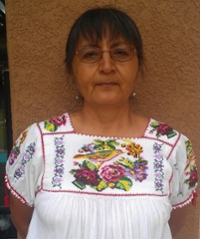 Glenabah Martinez (Taos/Dine), an Associate Professor in the Department of Language, Literacy, and Sociocultural Studies at the University of New Mexico (UNM) and Director of Initiatives in Native American Education, was raised in Taos Pueblo. Dr. Martinez's research focuses on Indigeneity, youth and education with a particular emphasis on Indigenous youth, critical pedagogy, and the politics of social studies curriculum.  She captures these research areas in her 2010 book, Native Pride: The politics of curriculum and instruction in an urban, public high school.  She continues this scholarship today in a narrative ethnographic study titled, An Examination of Educational Experiences of Indigenous Youth in a New Mexico Bordertown. Prior to earning her Ph.D. from the University of Wisconsin at Madison, she taught high school social studies for 14 years. She continues to work with the schools and districts throughout New Mexico on social justice participatory action projects directly related to the histories of Indigenous Peoples of the United States and Southwest. She was co-editor of 100 Years of State and Federal Policy: The Impact on Pueblo Nations Curriculum: Elementary, Middle, and High School.  At UNM, Dr. Martinez teaches graduate and undergraduate courses in education theory, policy and praxis. Dr. Martinez also taught Native American Studies to Indigenous youth at the Youth Diagnostic Development Center in Albuquerque.